Sassy Woof Wholesale Program
Looking to sell Sassy Woof products?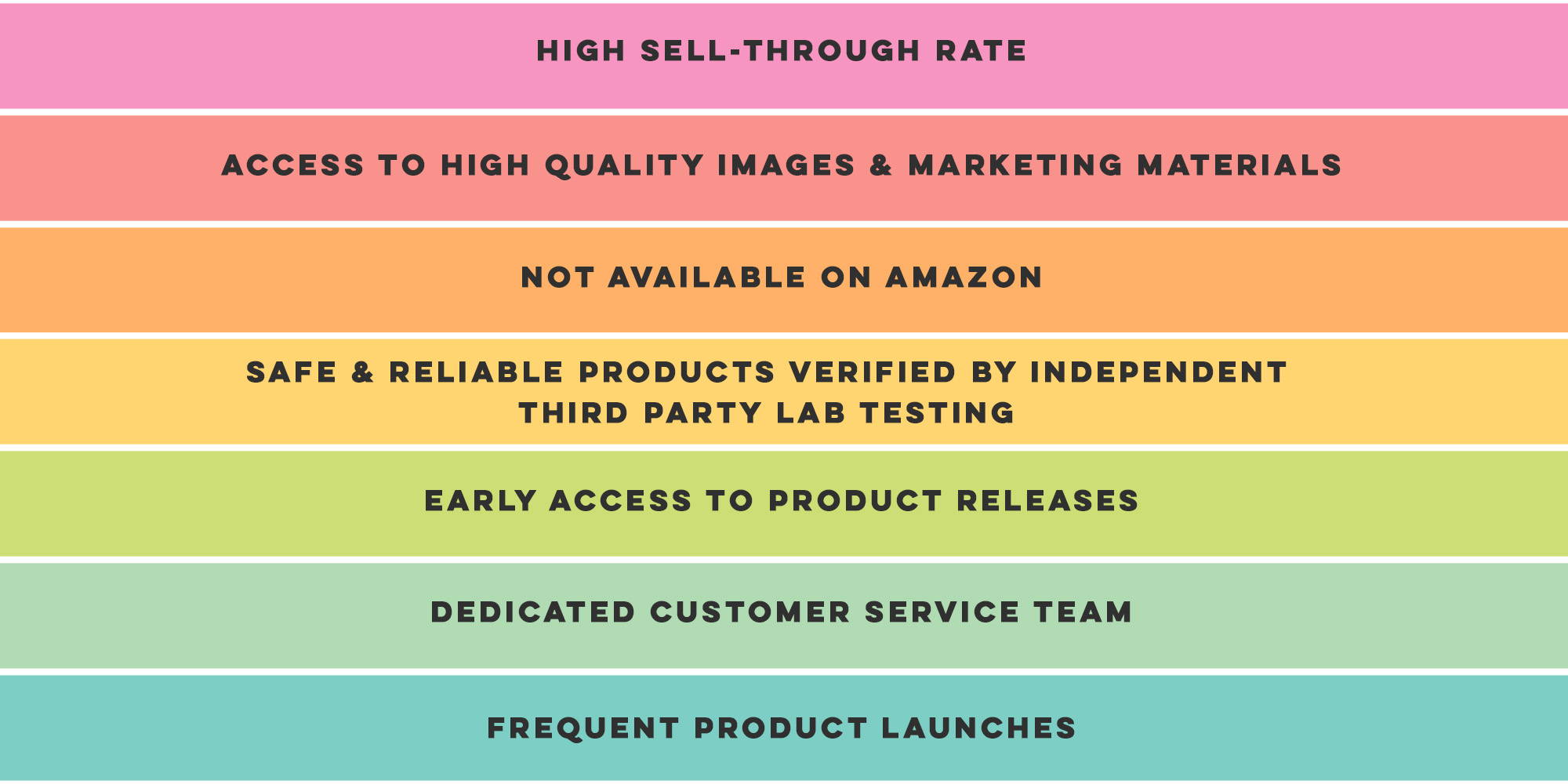 "Excellent products and great service! Absolutely love the harnesses and other items bought with them and have now ordered twice. Already popular with customers - can't wait for my next order!"

"Great quality. The colors are really pretty in person! Right after ordering, we recieved marketing materials. So helpful for busy store owners! The harnesses were so pretty!"

"The communication has been very good with the company, they have been very friendly and the products are perfect, beautiful, a success without a doubt. I will place orders with them again."
"My clients love Sassy woof products! I love the new up to date designs & can't help myself when a new design comes out! The shipping is always pretty quick - within a few days the product is on the shelf!"

"I'm constantly re-ordering! I (and my customers) love everything. I place an order and see it only days later. Fast shipping, amazing customer service and products."

"Sassy Woof is just amazing. The best quality & they are always super quick in their delivery. I can't recommend them enough."

"The quality of these leashes are durable and the colors are so bright and vibrant. My customers love them. I will definitely be keeping these leashes stocked."

"We love all Sassy Woof products and our customers do too! We appreciate how nicely everything comes packed, the fast shipping, and quality."
"The best company I have dealt with. The harnesses are stunning and of excellent quality. I have ordered a few times already and will continue to do so."

"This company is awesome! Thanks for having great customer service - that is hard to come by these days it seems! You're awesome - and I love your products also!"

Kentucky Paws Animal Hospital
"Our clients have been very happy with the Sassy Woof collars. They seem to be made of good quality and trendy, which is perfect for our boutique-style hospital. They are affordable for clients and have a fast ship time."

"Sassy Woof is simply the best place to get dog accessories. The rope leashes are a huge hit and the quality of every product is top notch."
ready to join the sassy woof family?
Click below to find out more.