Please note that our adjustable and reversible harnesses have different sizing charts. Please confirm your pup's measurements before purchasing.

Adjustable Harness Sizing Chart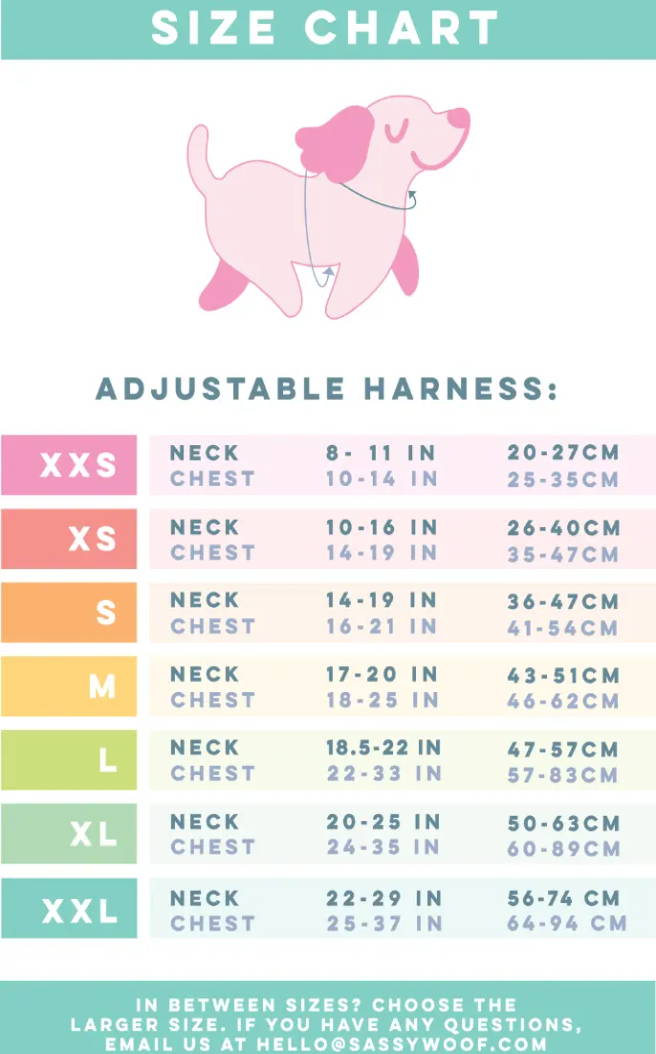 Reversible Harness Sizing Chart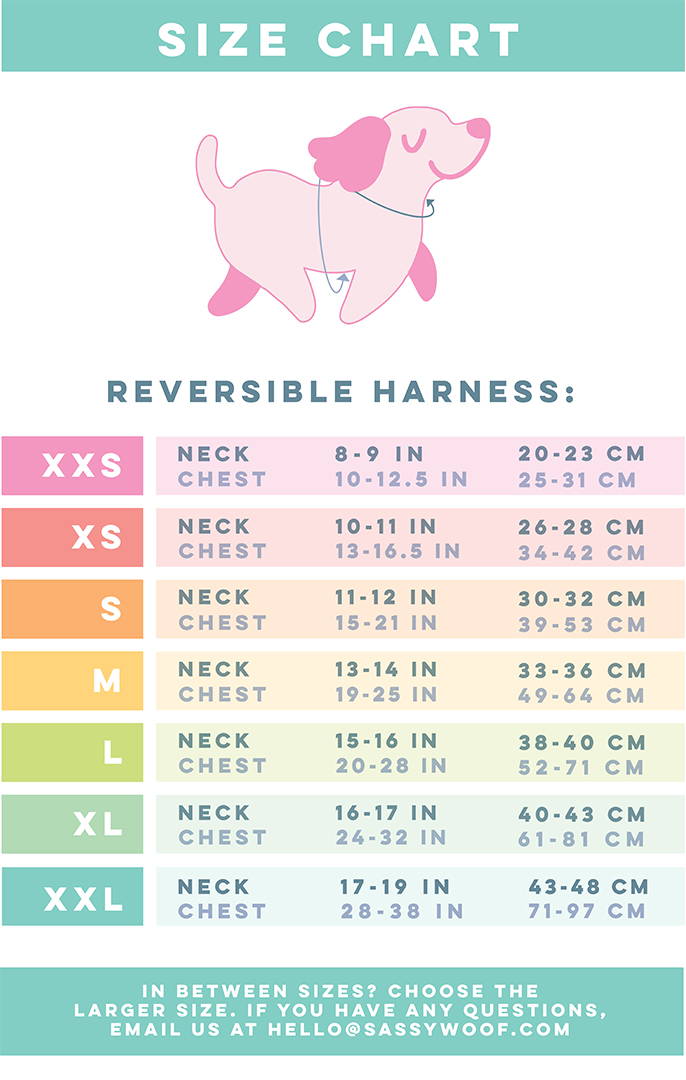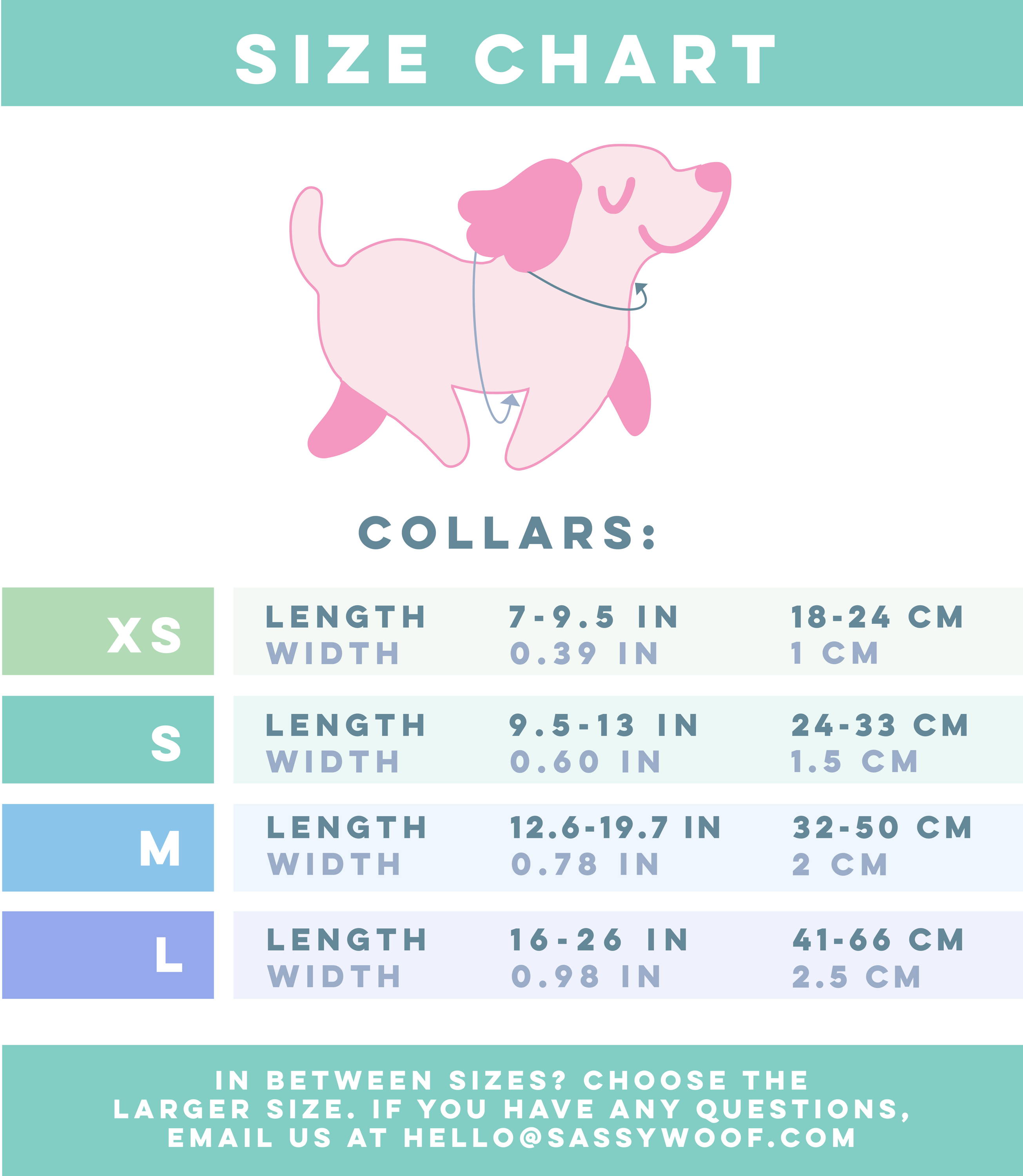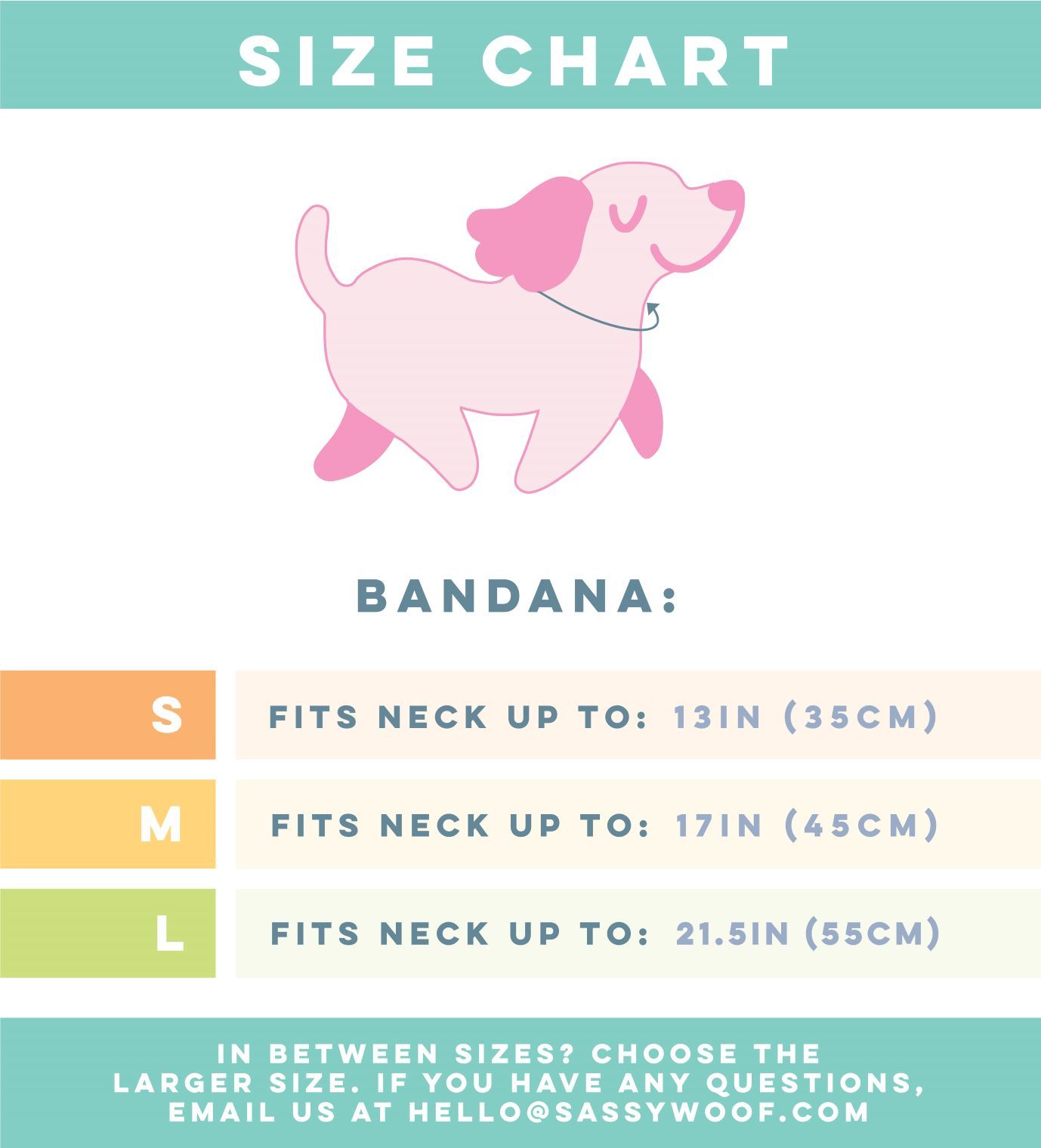 Biothane Collar Sizing Chart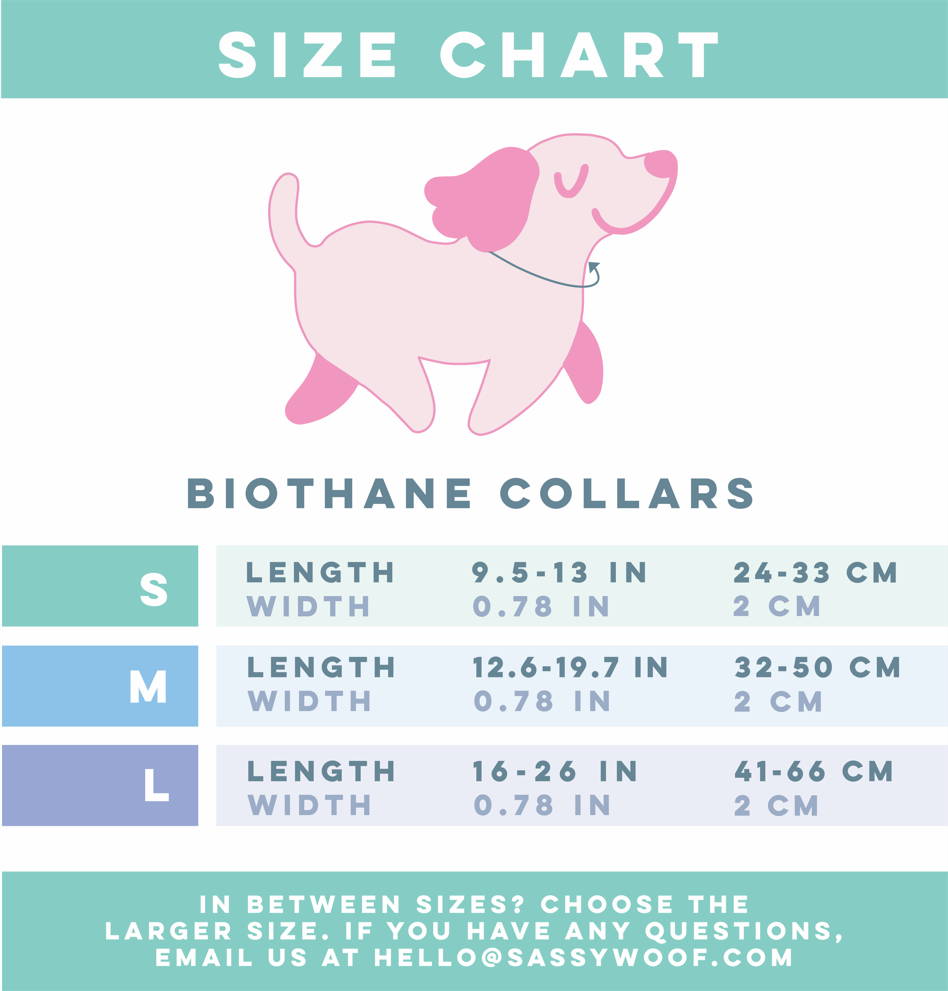 Cable Knit Sweater Sizing Chart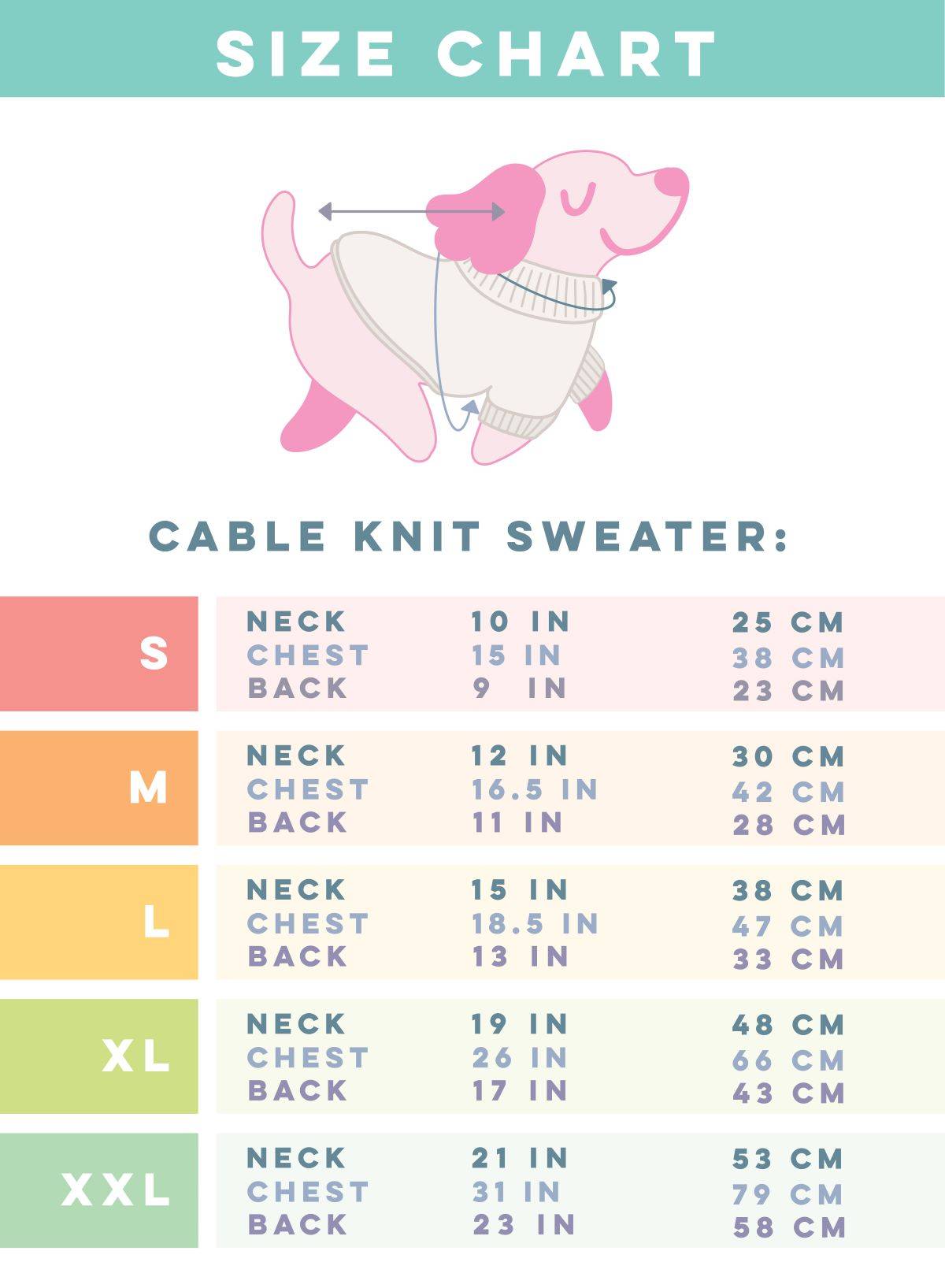 Sassy Meow Harness Sizing Chart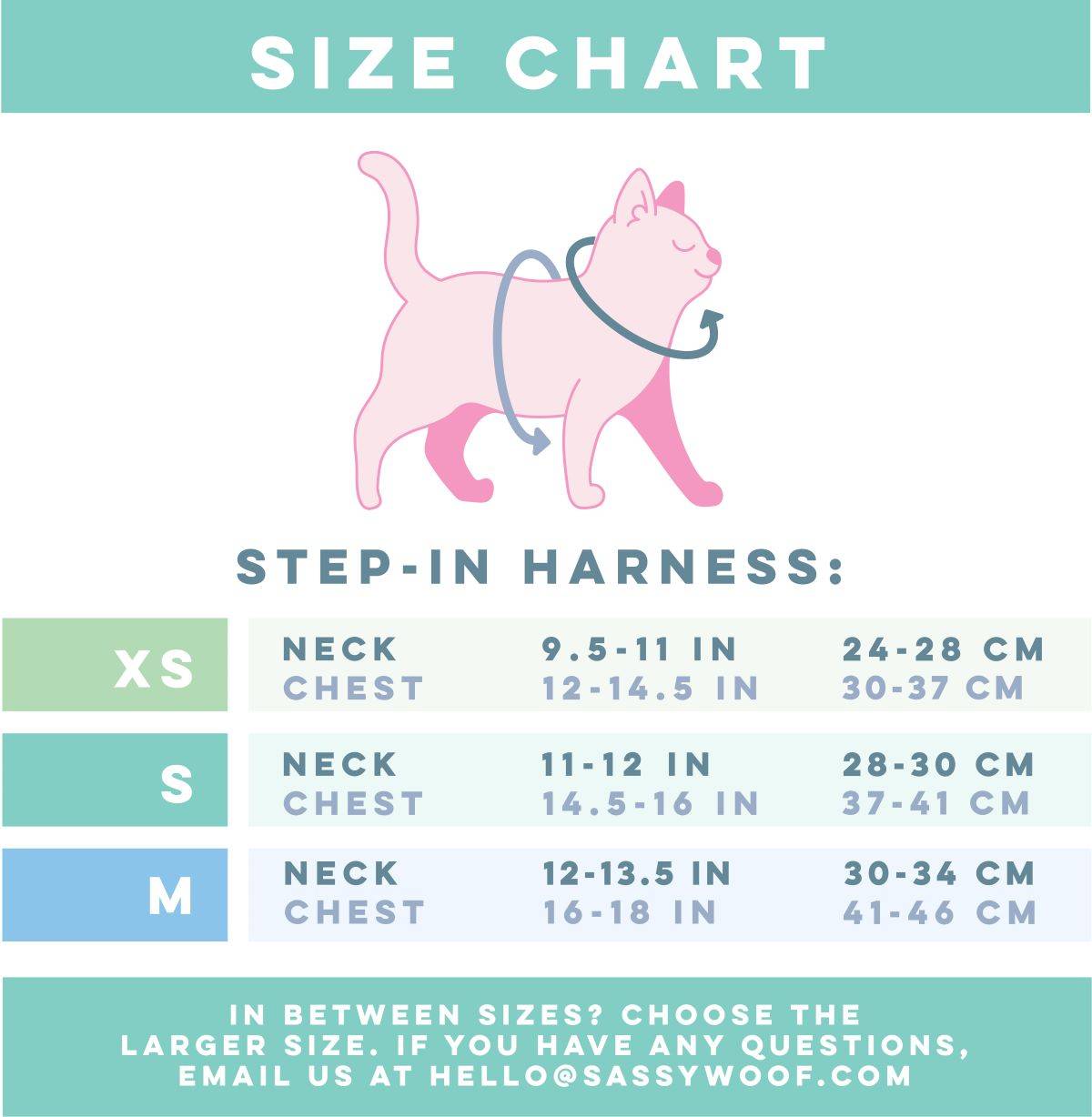 Sassy Meow Collar Sizing Chart
Still not sure what size to get your pup? Send us an email at hello@sassywoof.com. Please include your pup's neck and chest measurements and we can recommend the best size! Unsure how to measure your dog? Watch our video here!