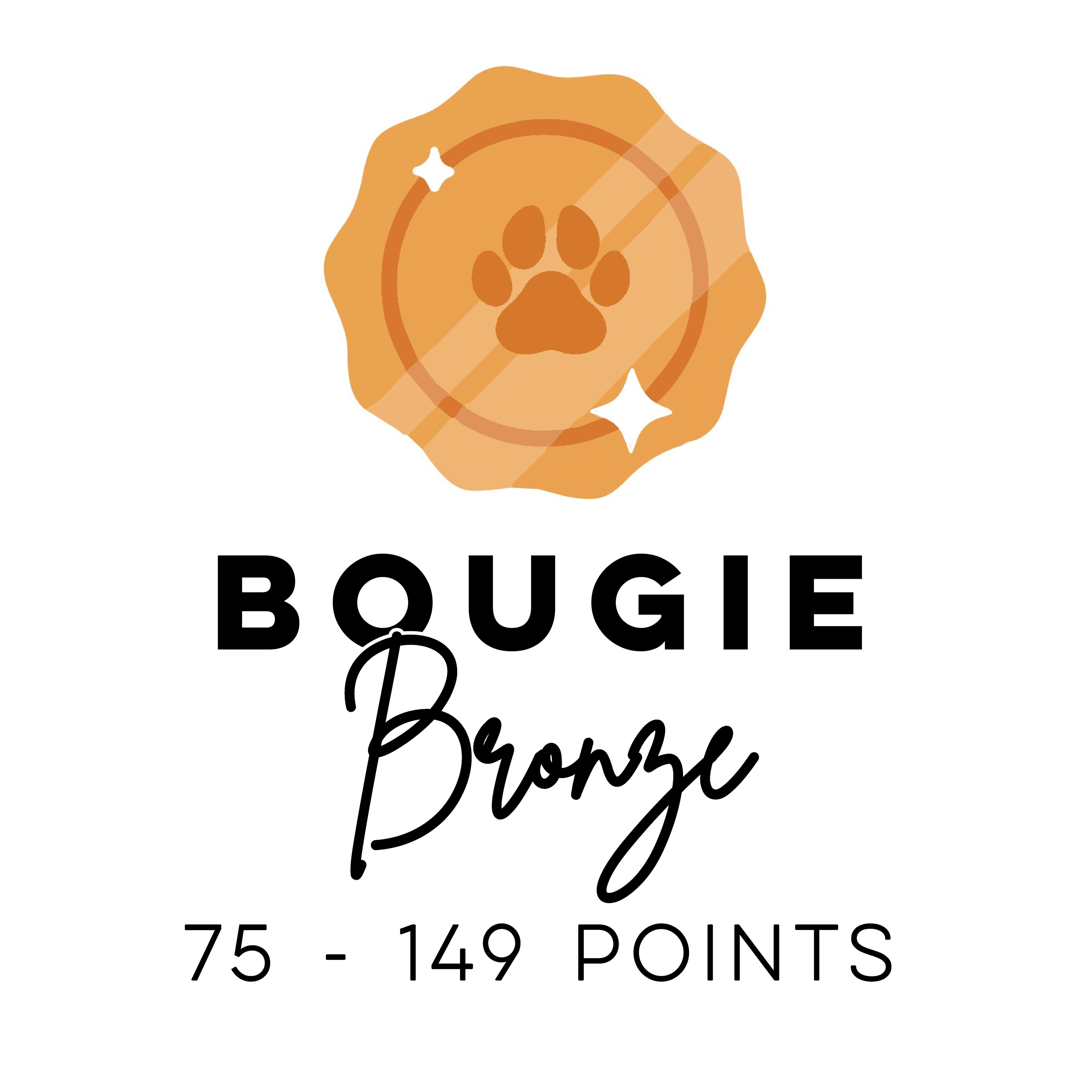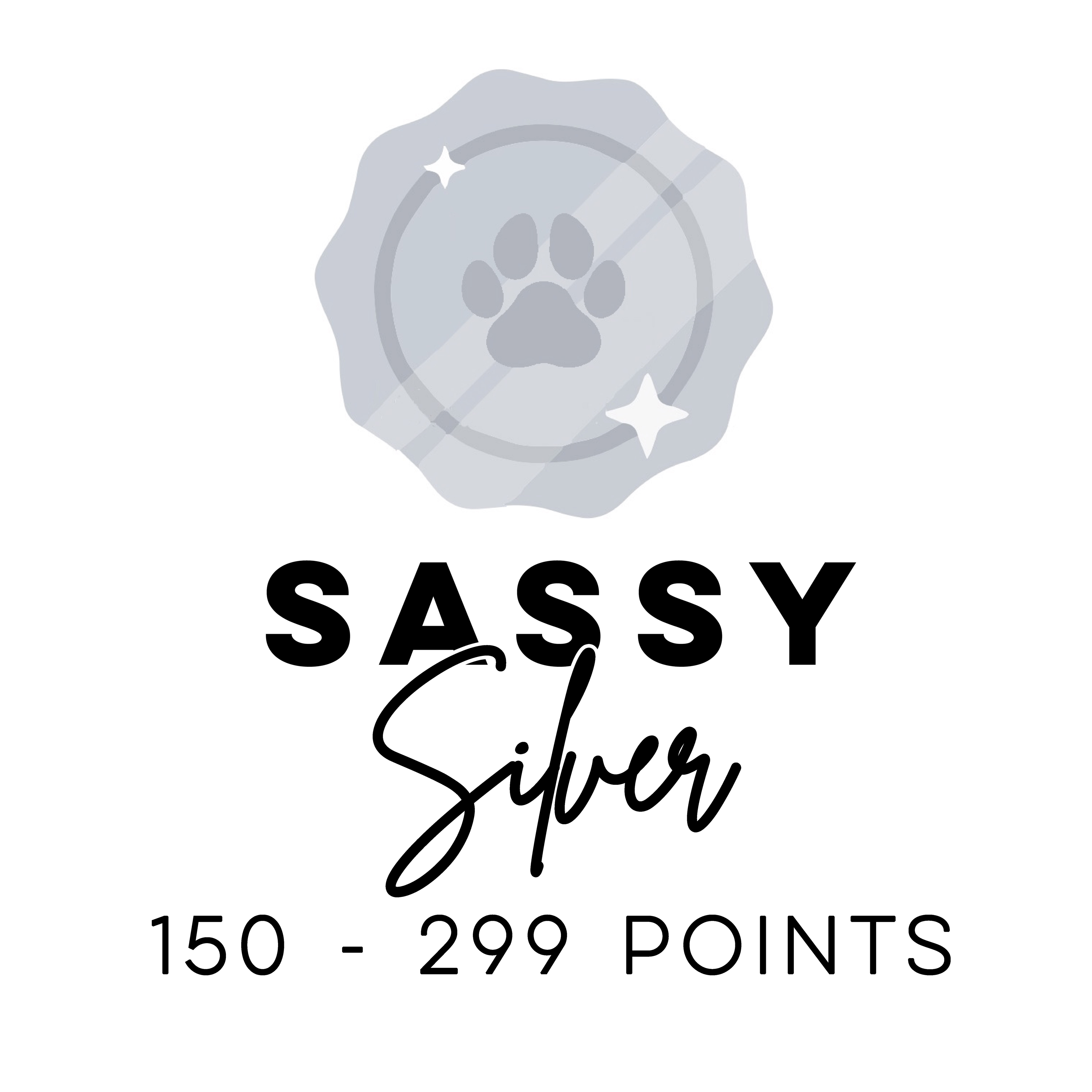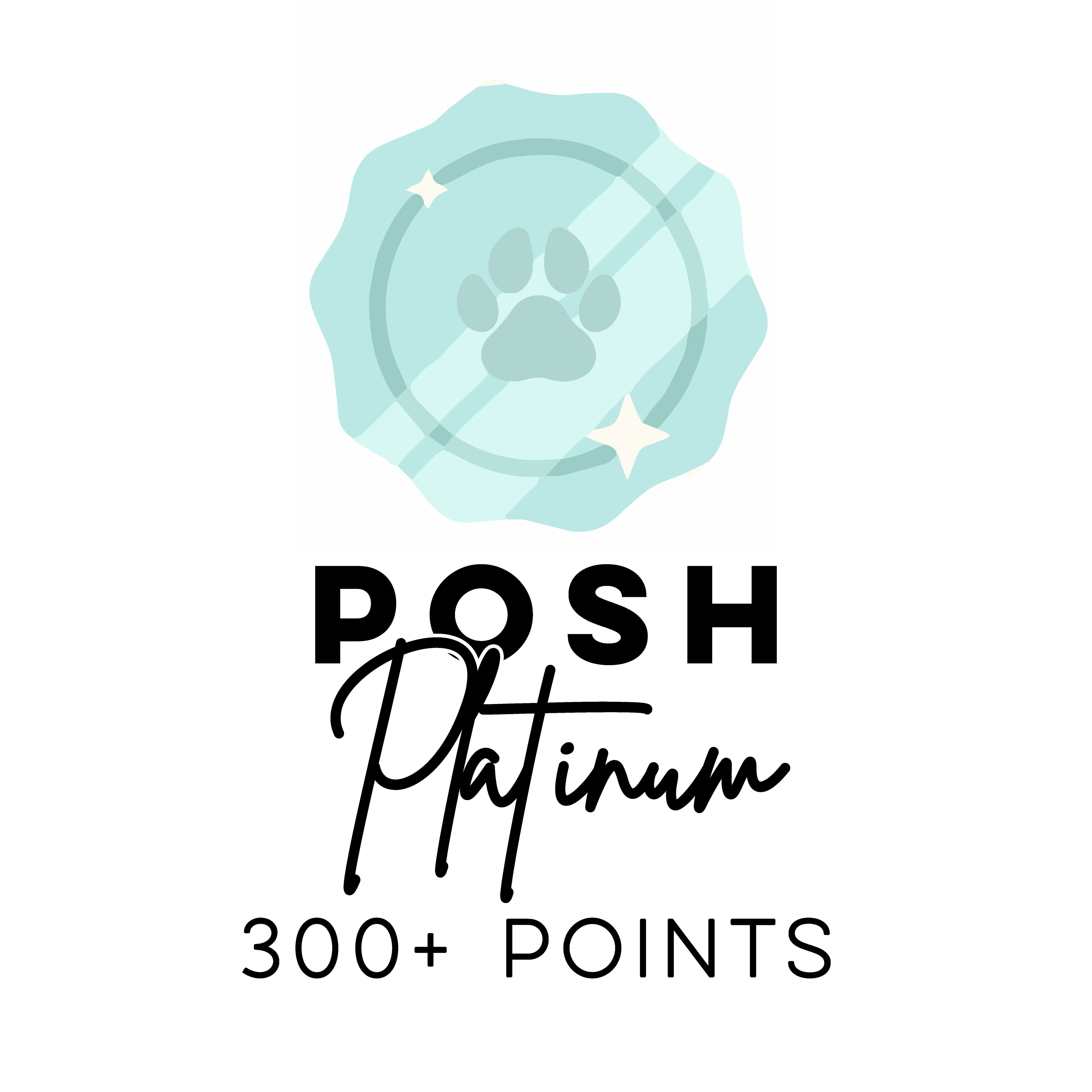 | | | | |
| --- | --- | --- | --- |
| Sassy Woof Rewards | Bougie Bronze (75 - 149 points) | Sassy Silver (150 - 299 points) | Posh Platinum (300+ points) |
| Receive a Coupon for $ off | | | |
| | | | |
| | | Exclusive Access to Deals | Exclusive Access to Deals |
| | | | |
| | | | |
How do I join the Sassy Woof Rewards Program?
Simply create an account - it's that easy! Once your account is created, you can begin accumulating points from purchases and qualifying actions. Make sure that you are logged in to your account when checking out in order to ensure that your points are granted.
You will earn points with qualifying purchases through the Sassy Woof website. For every $1 (USD) spent, you will earn 1 point. You can also earn points by completing the actions listed above. You must use the links above to complete the actions or points may not be captured. You also must be logged in to your account to recieve rewards. Rewards earned with two different accounts cannot be combined.
How will I receive my coupons?
When you reach the points needed for each level, you will have a coupon emailed to you. It will be sent to the email address used to create your account. You can then use the code that you are sent in checkout when placing your next order. Redeem all coupons in Checkout. You can always view your rewards and unused codes in the widget in the bottom left-hand side of the screen.
How do I redeem my free rope leash?
You will be able to redeem your points in checkout.
Start by adding this item to your cart.
Then, enter the code provided and click 'Apply' under your order summary before continuing onto the shipping screen in checkout.
Make sure that the rope leash product linked above is in your cart or the reward will not be applied. Licensed rope leashes are excluded from this offer.
Can I earn points for previous orders?
No. Any orders placed prior to November 15, 2022 will not be eligible to earn points.
How many times can I leave a review for points?
You will be able to leave a review for points once per month (Once every 30 days).
Can I use my rewards and a discount code?
Rewards cannot be combined with discount codes.
When will my points show up?
Points may take up to 72 hours to be reflected on your account.
What if I need to return my order?
If an order is refunded or returned, points will not be awarded. Awarded points for orders that are returned will be removed from your account.
How many times can I use my rewards?
All rewards in Bougie Bronze & Sassy Silver can only be redeemed once. Once you reach Posh Platinum, you may redeem every 250 points for a $10 off reward.